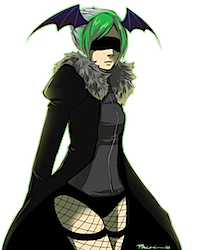 "They say that love is forever...
@Zorua: Haha no, not even winter. I think it's been...2 or 3 summers now since the last time I went. Only an hour away? My closest is 3 hours D: I live in Virginia, where you live?
@Noki: Lol oh okay. You don't have to rush or anything, just saying it'd be funny to actually have company that early.
...Your forever is all that I need